This giveaway ended at noon (Central Time) on February 14th, 2010
This weekend we're giving away a chunk of the prettiest soap EVER!
It's called "Savon De Marseille" and it came from sweet Gina at

"Feather Your Nest"
(So if you don't happen to win, you can find them over there too!)
:-)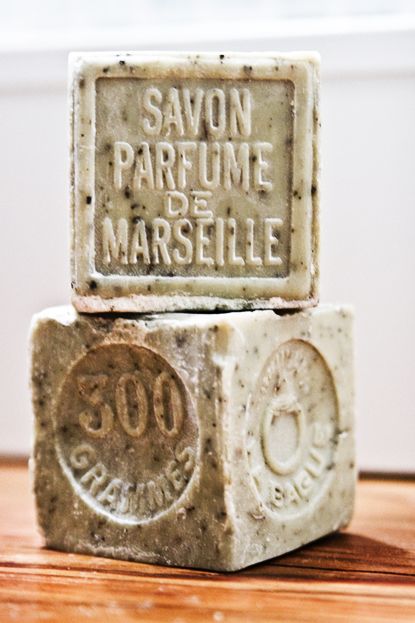 All you have to do to enter is leave us one comment on this post between today (Friday, Feb. 12th) and Sunday, Feb. 14th at noon Central Time.
Good luck to you, and have a great weekend!
Layla
PS- If you've been following me on Twitter, you already know that our dining room table is DONE! I look forward to blogging all about it on Sunday night. It looks just like old, whitewashed barnwood, and I'm super pumped about how it turned out!
This post brought to you by...