My Kev is an interesting fella.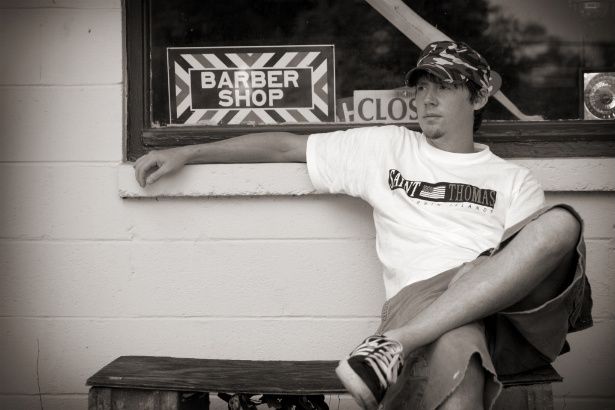 If you've read our blog more than once or twice, you probably already know that he plays in a
rock band
, enjoys
tearing apart
and
fixing up
old houses, and is a diehard
college football
fan.
But what you may
not know
about my Mr. is that he is completely. infatuated. with candles.
Yep.
That's right.
Candles.
The man has to have at least one burning at all times.
I swear!
And while
Mrs. Palmer
usually thinks the house smells fine, and that they should conserve the candles for when company comes over-

Mr. Palmer
, on the other hand, says they "shouldn't spend money on candles if they aren't going to ever use them".
(Don't worry- I stopped fighting him on this subject the day we found the $1.00 "Mainstays" on the candle aisle at Walmart. He's welcome to buy and burn as many of those bad boys as he wants!)

This year for his birthday I got him a steamer (he decided he was going to start eating more veggies this year, and that's the only way he'll eat 'em.), a t-shirt from Old Navy, and, no joke, a BRICK of this stuff...
Mochadoodle is described as, "Delicious roasted coffee beans and cocoa, balanced with sugar, caramel and heavy cream.", and it's Kev's absolute favorite scent.
His birthday was about a month ago, and I think he's used the steamer one time- but that brick.
Don't you know that thing is almost
gone
!

So in honor of my sweet, scent-lovin' husbands infatuation with the things, we're hosting a Scentsy giveaway on our blog this weekend!
One of our sidebar sponsors, Lisa from
CraveScents.com
has offered to give one lucky TLC reader a Scentsy Plug-in Warmer and Scentsy Bar of their choice.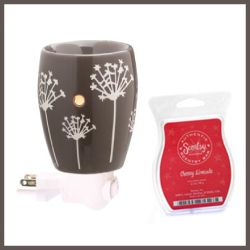 All you have to do to enter, is visit
CraveScents.com
, and take note of which is your favorite plug-in warmer, and which is your favorite scent- then come back here and leave your answers in the comment section.
You can find the Plug-in Warmers page
HERE
, and the Scents are located
HERE
.
The giveaway will run from now 'til Monday, July 26th, 2010 at noon (Central time).
Good luck, and have a great weekend!
PS-
For more Scentsy giveaways, and opportunities to snag free Scentsy products- check out Lisa's
Facebook
page!
-------------------------------------------------------------------------------------
Need help arranging your furniture?
Need design help?
Check out my e-book!