Well, it's been an amazing two weeks on Tybee so far, and although we've had some great meals (the shrimp po'boy at Stingrays is
deloosh
and breakfast at The Breakfast Club is to die for!), stayed in some amazing cottages, (we've crashed at six different pads so far), and experienced some magical moments, (Happy Hour at Doodlebug the other night was truly therapeutic)- we've pretty much been go-go-going since we first stepped foot onto this incredible island.
Last week we did a lot of planning and prepping, and this week is all about making final design decisions, working on lots and lots of projects, and filling in all the remaining blanks. (a.k.a shopping!)
It's a pretty 20 minute (or so) drive between Tybee and Savannah, and since I remembered to charge the battery this time, we thought it would be fun to document one of our daily trips to town so that we can watch it, and reminisce, when we're old and gray...

In other news, my Mom came to visit us from Pensacola tonight.
She got here around 7:00.
Just in time to watch the sun set- yay!
We shared a half a pound of boiled shrimp and drank margaritas while Kevin enjoyed a burger and a beer.
It was really nice.
Sort of ironic too.
The first time my Mom met Kevin was on a trip to an island.
(Catalina Island off the coast of California).
It was just the three of us.
I was selling my paintings in a 2-day juried art festival they have there every year.
We stayed in a little cottage, and had an absolute ball together.
When the trip was over, my Mom gave Kevin a book called "How to Live on an Island".
She even wrote little notes on some of the pages so that he would always remember special little parts of our trip.

So it's neat to be back on an island with the two of them again, almost exactly seven years later.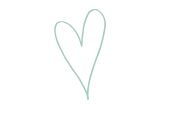 Well, it's late and our very helpful handymen will be here bright and early again tomorrow, so I better hit the hay.
Wish us luck as we continue to race towards the finish line!
PS-
We're going to have a little open house on Saturday for anyone who wants to stop by and see the new decor in person.
Nothing fancy-schmancy- just feel free to come by between 2:00 and 4:00 if you wanna walk through the place and say hello to me the hubs! (And Diane and my Mom too!)
Ooh!
And in case you didn't see the polls, the winning names were:
Cottage Name: Screened Inn
Master Bedroom: Lettered Love
Twin Bedroom: Sand & Sea
Yellow Bedroom: Lemonade Mermaid
Congrats to the winners!
I'll be in touch with you all soon!
-------------------------------------------------------------------------------------
Need design help?
Need help arranging your furniture?
Check out my e-book!